Clement Peiffer


It's a wide world full of wonders, and articles "places to see before you die" have become commonplace in recent years. Thinking about the question, I have my own list, and it includes not just the expected, but also some places you might not expect. Let's have a look - and if you agree, disagree, or have your own bucket-listers, please tell me about them in the comments!


Gosijek-B



Albania

Did I say unexpected? This tiny, bucolic Balkan country with an impenetrable language unique in the world has been growing after it spent much of the 20th century as an isolated bastion of Stalinism. It has beautiful pristine beaches with crystal clear water, impressive medieval cities such as Gjirokastra, and Islamic architecture (it's Europe's only Muslim majority country)

Thailand's capital is popular all over the world especially for its vibrant nightlife and amazing hospitality, able to maintain traditions and primitive architectures dated from hundreds of years. You can experience adventure, excitement, beauty, landmarks and many more in this city.
Bruges

The capital of West Flanders, situated in northwest Belgium - its old town famously crisscrossed by canals (leading to the nickname "Venice of the North") and cobblestone streets lined with evocative medieval buildings - is one of the most romantic and visited town in the world attracting tourists from all over the world.

Cape Town

Spectacularly sited on this country's southwest coast of South Africa, Cape Town is the complete package: compelling history, dynamic culture, dazzling natural beauty, thrilling adventure, and luxurious hotels and restaurants with great cuisine and local wines.

With the history of more than 2,500 years, Istanbul is blessed with culture, tradition, stunning monuments, mesmerizing scenic views and exciting nightlife. In this meeting point of east and west, you can encounter people from various cultural backgrounds and enjoy both western and eastern foods.
Prague

Astride the Moldau River, the Czech Republic's capital can lay claim to being Europe's most beautiful, a tour de force of historic architecture from the Middle Ages onward, as well as known for its diverse cultural scene, pubs serving some of the continent's best beer, and vibrant nightlife.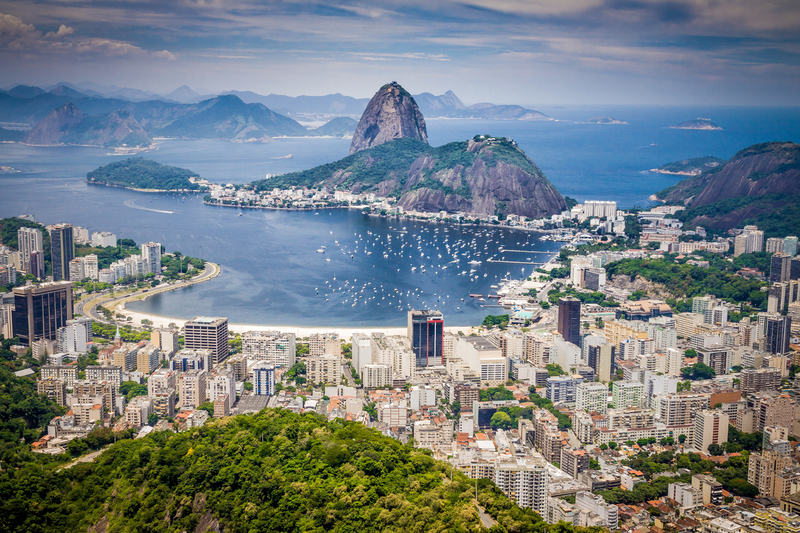 Rio de Janeiro


Another spectacularly sited city, Rio is Brazil's most popular destination thanks to its 20 gorgeous beaches including iconic names like Ipanema and Copacabana, as well as legendary music and nightlfe scenes. In addition, there are also quaint colonial-era neighborhoods and lush natural areas like Tijuca Forest to enjoy.



Rome


The Eternal City boasts 3,000 years of history, with some of the world's most famous monuments, dating back to the ancient Roman Empire, as well as art, cuisine, and high fashion.



Sri Lanka

Once known as Ceylon, this largely Buddhist island country south of India is packed with magnificent beaches, ancient ruins, fabulous ecotourism, welcoming locals, famous tea, elephants, and delicious cuisine - all at fabulous prices.



Venice


Built on 118 islands on a lagoon, "la Serenissima" is of course unique in the world for its amazing history, art, and architecture - not to mention its canal and gondolas. It's also famously under increasing pressure from climate change and overtourism, so you might want to put this high on your bucket list.
For more information, see our pages on Europe honeymoon packages and Thailand honeymoon packages.