The City of Tokyo, which already had more Michelin Stars than any other city in the world, was awarded top honors in 2017, 
not just for its food, but for overall livability and once-in-a-lifetime experiences!
Tokyo at night, featuring Tokyo Tower
Japan's capital city begins 2018 on a high note.  Tokyo, which will host the Olympic and Paralympic games in 2020, was  awarded "Number 1" on so many levels in 2017 by prestigious international media. 
In its December 2017 issue, AFAR Magazine selected Tokyo as the #1 Asian/Middle Eastern city to visit for 2018, based on survey results of over 160,000 AFAR readers. Afar commended Tokyo is "a hotbed for great food,
interesting subcultures,
Nihonga Paintings by Nippori neighborhood-based American artist, Allan West
and fascinating art,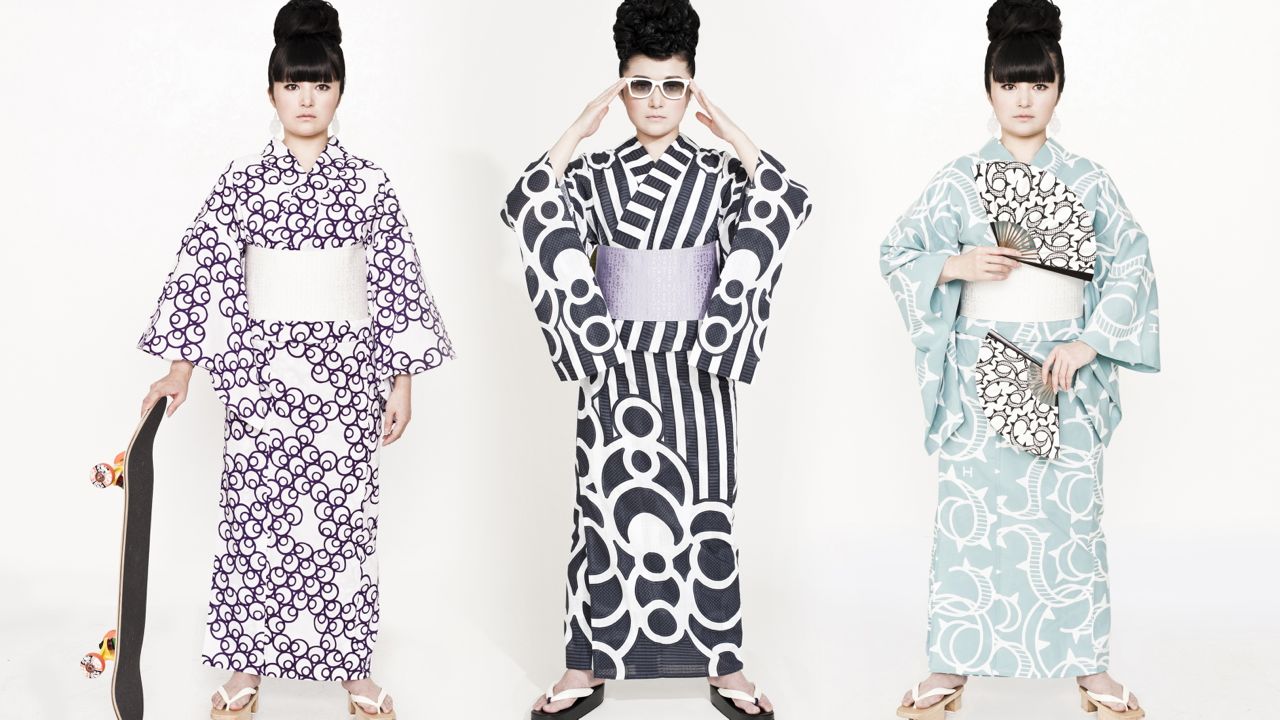 Hiroko Takahashi modeling her designs
all packaged together with that distinctly technological Japanese flair." 
Painting of Scenery with Tokyo Institute of Technology, by Ni Plum
The AFAR distinction follows on the heels of other major media accolades over the last twelve months. In October, 300,000 Condé Nast Traveler readers' ratings were tallied, and Tokyo was proclaimed the "Top International Large City" in the magazine's 30th Annual Reader's Choice Awards. This was the second year in a row for Tokyo to receive this honor. 
Tokyo by day, featuring Skytree and Mt. Fuji
Also in October, The Economist magazine released its 2017 Safe Cities Index. The report is the second of its kind since inception in 2015. It ranks 60 cities across 49 indicators covering: digital security, health security, infrastructure security and personal security. Tokyo retained the "Number 1" slot that it had received in 2015. Tokyo was lauded for its exceptionally strong performance in digital security, and it rose seven points in the health security category since the 2015 rankings.
In July, CNN declared Tokyo the "World's Greatest City" and gave 50 reasons why. Some of these reasons include: The world's most sophisticated railways (1); Beautiful food with free weekend samples at department store food halls, Depachika (3);
Depachika at Takashimaya Department Store in Shinjuku
More Michelin Stars than any other city in the world.  Tokyo has 160,000 known eateries, more than 10 times Paris, and 234 of them have Michelin stars (2018), compared to only 94 (2017) in Paris! (8);
Electronics stores that are like theme parks (9);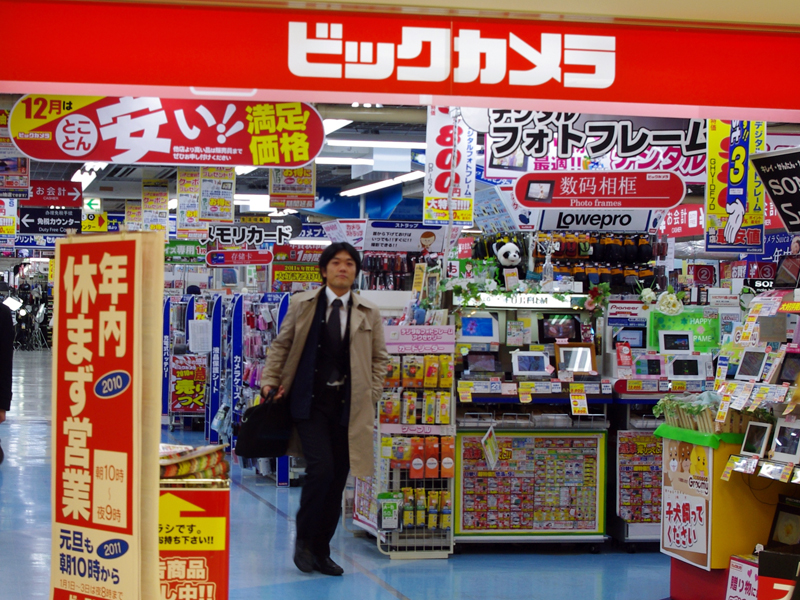 Inside BIC Camera
The biggest fish market on earth, Tsukiji (11);
Tsukiji Fish Market (photo by Megan Eileen McDonough)
Remarkably high levels of personal service – whether it's a humble grocery store or a fancy boutique (20), 
Tokyo Department Store Morning Opening
and so much more.
In February, CNN had already named Tokyo the World's Greatest Food City.  Reasons cited include: world-class seasonal ingredients, with menus reflecting the seasonal change;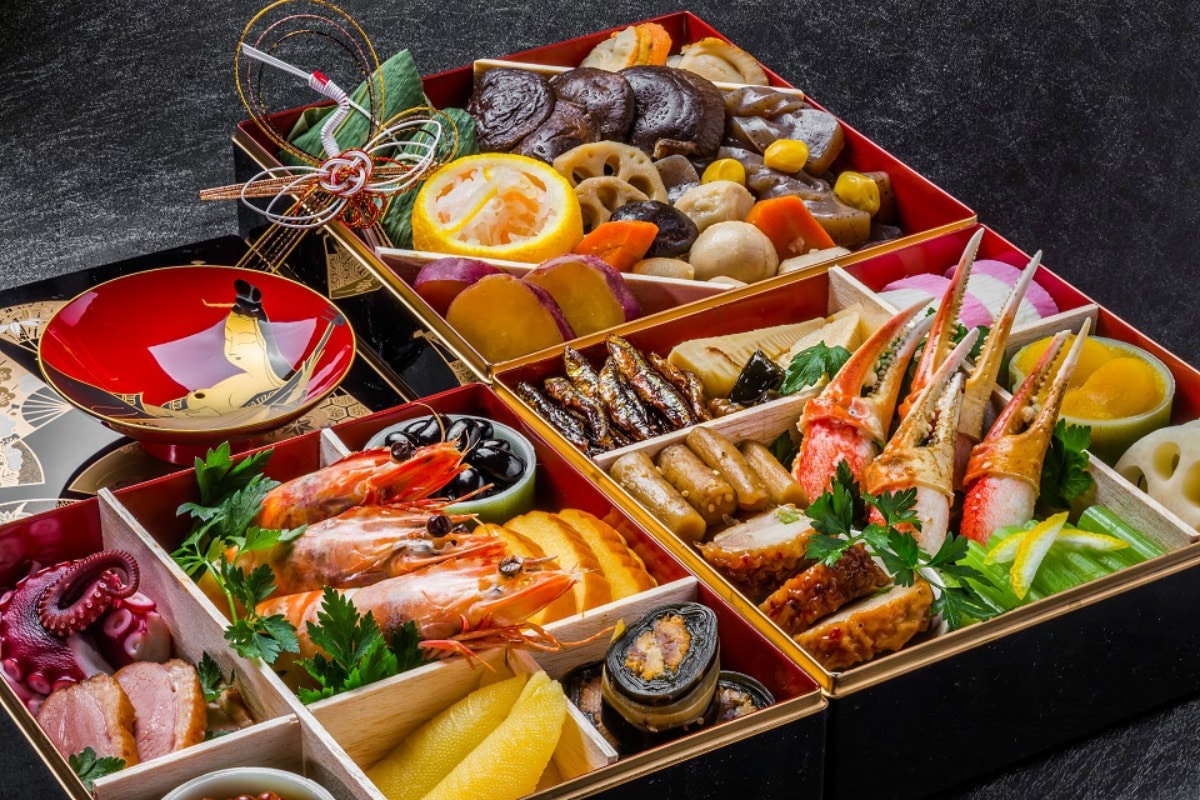 New Year's Seaonsal Bento "Osechi ryori"
chefs who frequently have 30 or more years of experience, often specializing in one specific type of cuisine or even one dish; and in general, delicious food in all price ranges, with good consistency.
In June, Monocle Magazine voted Tokyo "Number 1" in the world for Quality of Life, stating Tokyo has "Urban living down to a fine art," with "tight knit neighborhoods, an exciting food scene, on time trains, and an ease of moving around in what should be an unbearably crowded city." The editors noted that Tokyo combines: "Small town warmth with big city excitement."
Currently, on AFAR magazine's website, which receives nearly 900,000 unique visitors per month, under their "Travel Inspiration" tab, an all-encompassing photo of Tokyo is top, front, and center highlighting the section gateway, Cities We Love. 
Tokyo (www.gotokyo.org) has been a long-held bucket list destination for so many travelers.  Now, with enhanced Wifi, simplifying navigation and communication via smart phones (https://play.google.com/store/apps/details?id=com.urbanmap.wifiguide), as well as ever increasing accommodation options in varying price ranges, and new English-friendly special interest tours, more travelers are encouraged to come to Tokyo for their own personal and meaningful discovery. 
Tokyo Izakaya featured on the All Star Arigato Japan Food Tour
As emphasized by Tokyo City's new brand website: https://tokyotokyo.jp/, Tokyo is appealing as a city where tradition and innovation meet. The city is developing rapidly, with newly renovated transportation hubs in Shibuya and Shinagawa and new edifices emerging in Ginza, Shibuya, and even the more historic Taito and Sumida wards. Especially in the historic areas, designers, architects and innovators are incorporating the work of local, traditional artisans. This further encourages visitors to experience a deeper connection with the people of the city and more profoundly feel the synergy of old and new. 
With sincere omotenashi hospitality, the people of Tokyo are looking forward to welcoming even more travelers to their city, now becoming one of the world's leading tourist destinations, well prepared to greet the world in 2020 and beyond. 
Design for the 2020 Olympic Stadium by Japan's famed architect Kengo Kuma