Las Vegas is in the center of attention among numerous travel (and of course casino) enthusiasts all over the world, but where are you going to start your fascinating journey once you've landed in the heart of Sin City? Here are a few tips and tricks as for how to spend a fabulous day and night here.


7 AM: Start Your Day with a French Breakfast

We've all long heard that breakfast is the most important meal of the day. And when you arrive in Sin City, you'll want to get some good-quality fuel for your long day and night ahead. One place I especially like is the French bistro Mon Ami Gabi in the Paris casino resort, right on Las Vegas Boulevard (aka the Strip), which lays out excellent breakfast options - lots of egg dishes, but also yogurt, fruit salads, oatmeal, pancakes, french toast, and more.



You might think that morning is an odd time of day to start gambling - but this is Vegas, baby! And actually, it actually has its advantages, such as lower table-related restrictions, fewer crowds at casinos, and a much more relaxed atmosphere. After a French bistro breakfast, you can opt to stay on premises at Paris Las Vegas, but I especially recommend crossing the Strip to the exravagant Caesars Palace with all of its blackjack, craps, roulette, baccarat and poker games - along with slots, of course.





12 PM: Have Fun at the Fountains

Next door to Caesars, pop out to the front of the luxurious Bellagio resort to gawk at its elaborate "dancing waters" accompanied by a sound and light show, which do their thing usually every half hour starting at noon (every 15 minutes starting at 8 PM), though schedule varies depending on whether it's a weekday or weekend. 





1 PM: Don't Miss the Stratosphere

The USA's tallest freestanding observatory soars 1,149 feet (350.2 meters) over the STRAT casino resort, and besides impressive views over Sin City and the surrounding area, it's also home to the Top of the World cafeteria and four thrill rides, including the world's second highest, the "Big Shot," a car which catapaults riders up and down part of the tower, creating a gut-wrenching four g's of force (probably best not to have lunch immediately beforehand!).




3 PM: Pop Out to Hoover Dam

A 45-minute ride out of town, this mammoth project damming the Colorado River to create Lake Meade reservoir was built in the 1930s and is 726 ft. high and 1,244 ft. long. It still wows visitors and makes for some impressive shots!


6 PM: Have an Early Dinner, Japanese Style


Vegas is famously packed with all manner of dining, from humble to ultra-high end, and I strongly recommend also exploring some of the many diverse options away from the Strip. High up on my list is Aburiya Raku, on West Spring Mountain Road, about 15 minutes west of the strip, featuring Japanese robata (charcoal grilled) small plates (for desert, try the cheesecake!).




9 PM: Marvel at a Cirque du Soleil Show

No Vegas visit is complete without an extravagant spectacle or two, and the legendary Quebec Cirque du Soleil currently has no fewer than seven blockbusters playing here catering to various tastes and interests, including The Beatles: Love, Mystère, O, and Zumanity. With phantasmagoric music, sets, effects paired with jawdropping feats of human acrobatic performance, any one of these will leave you with a memory of a lifetime.





12 AM: Take in More Glitz at the Fremont Street Experience

A short hop north of the strip in downtown, this snazzy, round-the-clock pedestrian mall covered by an electriied barrel-vault canopy includes shops, dining, free evening shows, and even a ziplinne called SlotZilla. There are plenty of other casinos around here, as well, including The D Las Vegas and Binion's.




2 AM: Time for Clubbing!


If you're still standing and up for more action, another famous Vegas must are its dozens of Sin City nightspots catering to all tastes and budgets (in addition, of course, to at least two dozen daytime pool parties). You'll find some of the hottest at various casino resorts, such as Hakkasan, TAO, and XS (this last at the Wynn casino is one of the world's most luxurious nightclubs, known for its amazing DJ shows, with appearances by stars such as Kygo, Chainsmokers, and Diplo.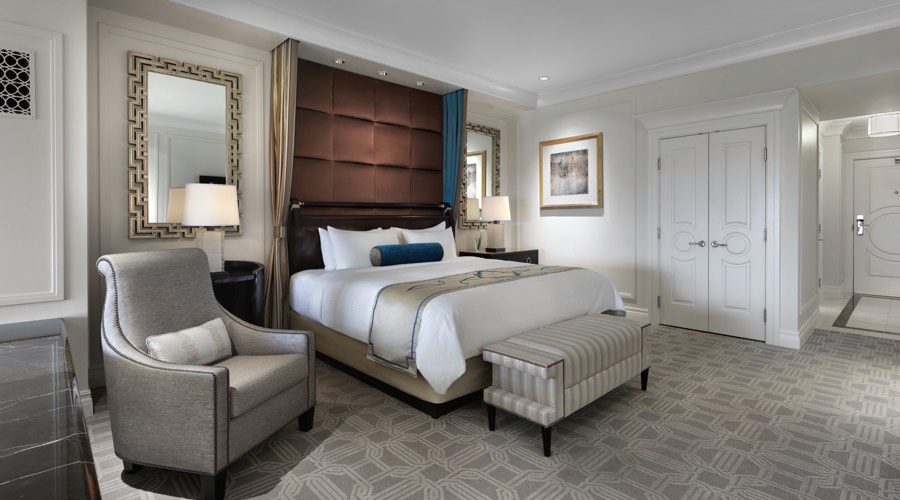 4 AM: And Now to Bed


Like dining, Vegas runs the gamut when it comes to digs, and you should try to budget for as nice an experience as possible - if you search enough for deals online (for example, booking well in advance), even some surprisingly fantastic options can be had at affordable rates; one of my own favorites is the luxurious Palazzo at the Venetian casino resort (above), where you can advance-book a luxury suite for as little as $120 a night. 


What a day and what a night!