Tokyo is the most Instagrammable city I've ever experienced and this speaks volumes coming from me, considering my passport-stamped globetrotter status as a travel TV host.  With mind-blowing attention to detail at every turn, Japan's capital is a unique environment where rich tradition and futuristic innovations merge together seamlessly at the intersection of old meets new.

Upon my arrival at Narita Airport, I was expertly whisked by a white-gloved driver to the the Imperial Hotel, the city's most prestigious address. As the Toyota Century pulled up curbside to the refined entrance, I reflected on how uncanny our automobile mirrored the hotel's dignified design reminiscent of traditional Japan. Honed by some 13 decades of experience, the Imperial boasts an impressive pedigree and still incorporates portions of the original 1923 designs of famed architect Frank Lloyd Wright.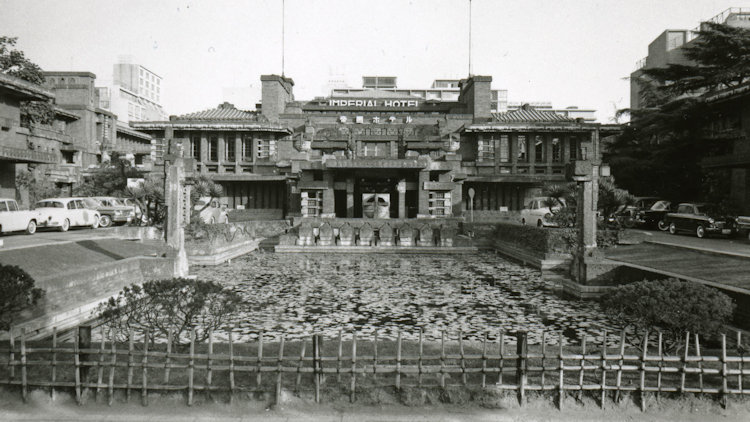 Photo | The Imperial Hotel
Opened in 1890 by royal decree, today's Imperial Hotel is a one-of-a-kind legend born in the heart of Tokyo, gracing its discerning international travelers of old and new with impeccable service, glittering crystal chandeliers, and grand traditional suites. Its lobby museum containing time capsules filled with history of its once and future legacies located within steps of the fabled Ginza shopping district and the Emperor's Palace.

Led to one of the "Imperial Floors" designated for special guests with privileges that include butlers and added security, our luxurious accommodations were just as impressive as the wonderful array of over a dozen food-and-drink options that are the hotel's hallmarks.
I luxuriated in melt-in-your-mouth sushi at SushiGen to sipping a masterfully concocted "Jewelry Pear" cocktail in lavish style at the nostalgic Old Imperial Bar, admiring its elegant Art Deco space that contains pieces of murals and terracotta tile from the original building. I also welcomed each morning of our stay with a sumptuous breakfast buffet at the Imperial Viking Sal and particularly enjoyed experiencing the classical Japanese tea ceremony, faithful in minute-detail to the prescribed Sukiya style offered in the fourth-floor Toko-An tea house.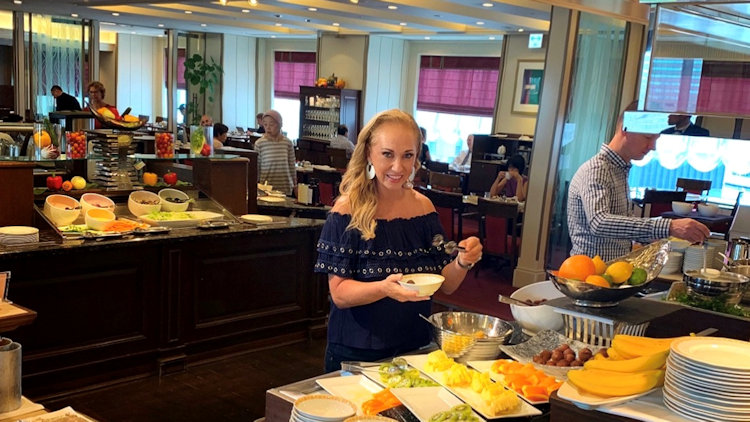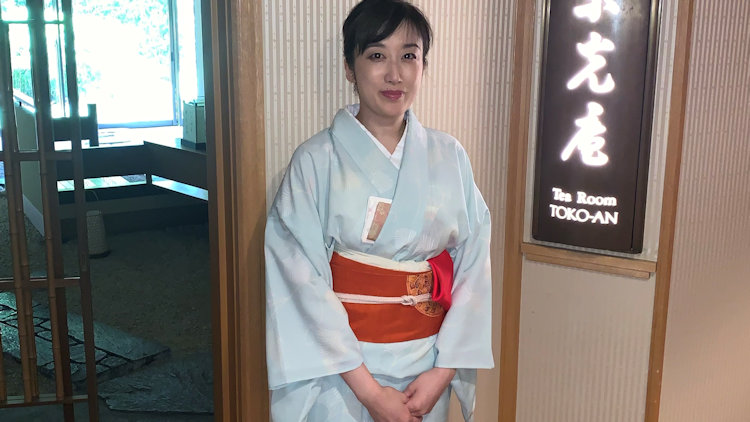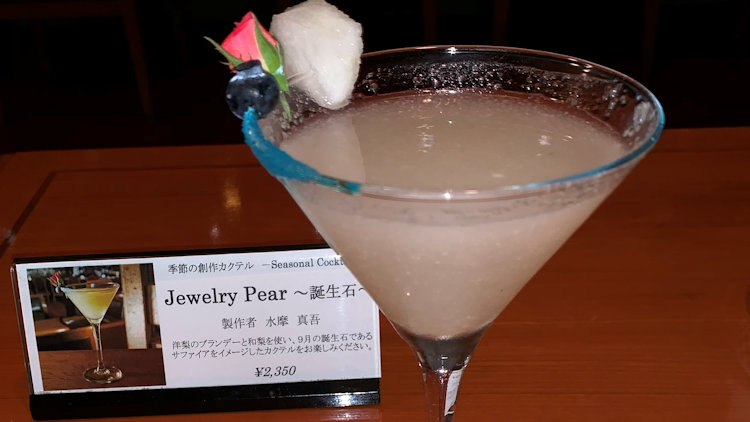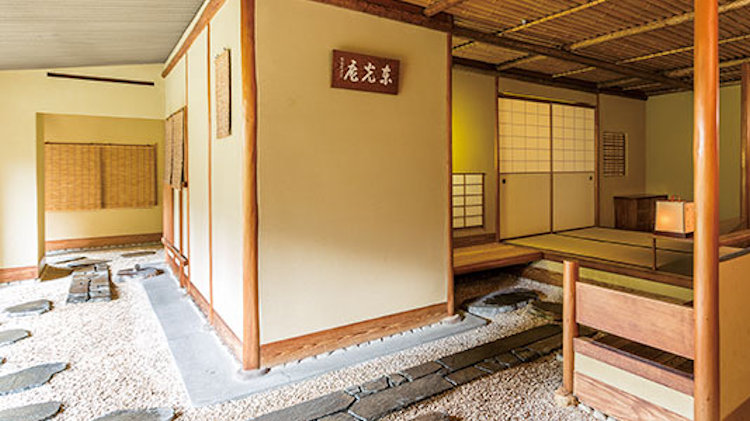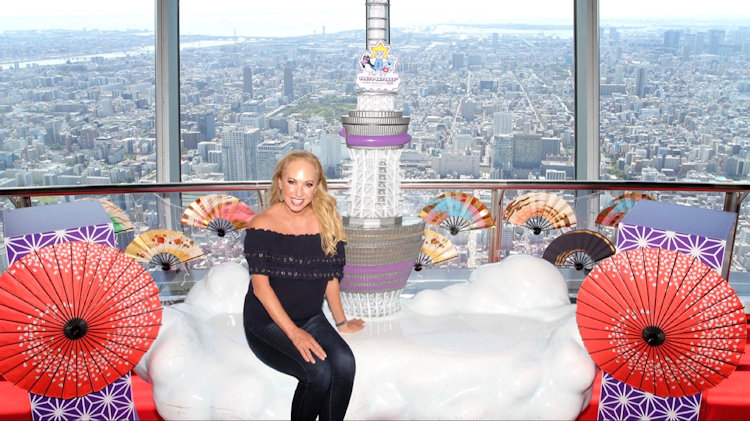 One of the more recent wonderful landmarks gracing the city skyline is the Tokyo SkyTree; built as a broadcasting tower by the Tobu Tower SkyTree Co, it's a must-see, offering its visitors spectacular 360-degree panoramic views. Resembling a modern take on a classical pagoda, it rises 450 meters into the sky - the world's second tallest structure after Dubai's Burj Khalifa and conveniently accessible by all means of transportation including its own Tokyo SkyTree Station subway stop. A bucket-list must is a meal at its fine-dining restaurant 634 Sky Restaurant, to survey the cityscape while savoring delicious gourmet delights blending Japanese flavours with French technique.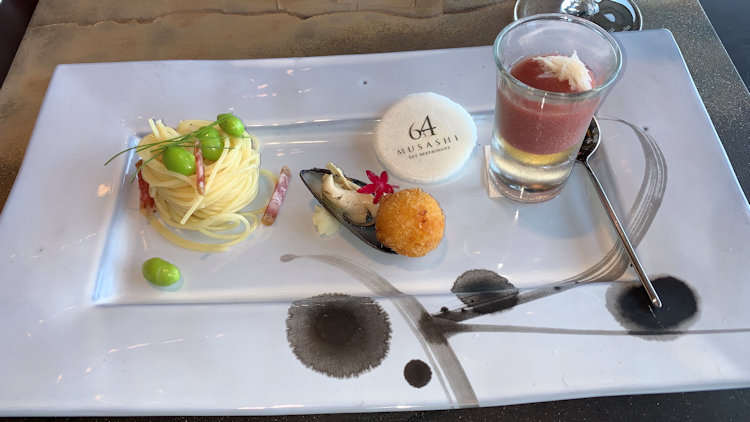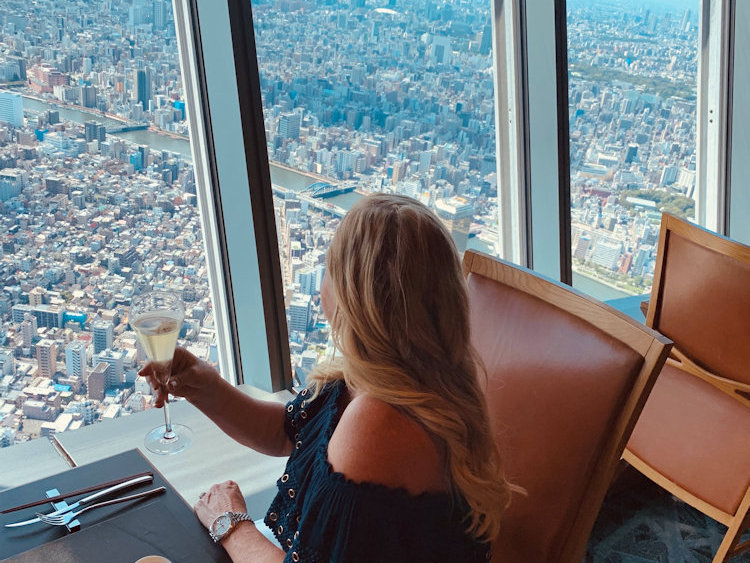 Another mind-blowing new Tokyo attraction is the "body immersive" exhibit Planets by teamLab.  This digital art museum consists of a collection of installations in which your entire body becomes fully immersed into the art.  I have never experienced anything so fabulous and interactive where there are no boundaries between you and the work.
From seeing double exploring the "Infinite Crystal Universe", to expanding "Three-dimensional existence Transforming Space" with giant spheres of free-floating light in a kaleidoscope of colors.
Perhaps my favorite artwork was walking through water as colorful digital Koi fish swam on the surface, darting by until they collided into you and turned into digital flowers that bloomed and changed with the seasons.


A visual feast for the eyes and creative beyond most people's imagination, this is the brainchild of teamLab, an interdisciplinary group of "ultra-technologists" whose collaborative practice seeks to navigate the confluence of art, science, technology, design and the natural world.

For a deeper understanding of Japan's past and present I dived deep into its culture, experiencing the renowned spiritual sites; Meiji Jingu Shrine and Sensoji Temple.  Buddhism and Shinto, two ancient Asian religions and both prominent parts of Japanese culture.

As I learned from our guide, the proper etiquette required to visit such cultural sites such as bowing at the shrines' archway entrances to pay respect and purifying myself with a water ritual at the Temizuya, I couldn't help reflect on the juxtaposition of old and new so beautifully intertwined and deeply rooted in the Japanese way of life today.

Embracing my surroundings, I gave a silent blessing of thanks filled with gratitude for the experience to witness first-hand this amazing culture that only travel could afford me.
Linda Cooper is an award-winning TV host, producer and writer who serves as a brand ambassador for worldwide travel on her national luxury lifestyle series Travel Time with Linda and as a contributor to several lifestyle and travel publications. Her specialties include television and in lifestyle publications include the travel; lifestyle; luxury; tourism; hotels; restaurants; food/wine; fitness; spas; and retail shopping industries. Season One of Travel Time with Linda aired nationally in the USA on AXS TV Network, winning a 2018 Telly Award and is now available on Amazon Prime Video. Season Two featuring bucket-list destinations airs Sunday mornings 8am ET on AXS TV Network and will also be soon available on Amazon Prime.