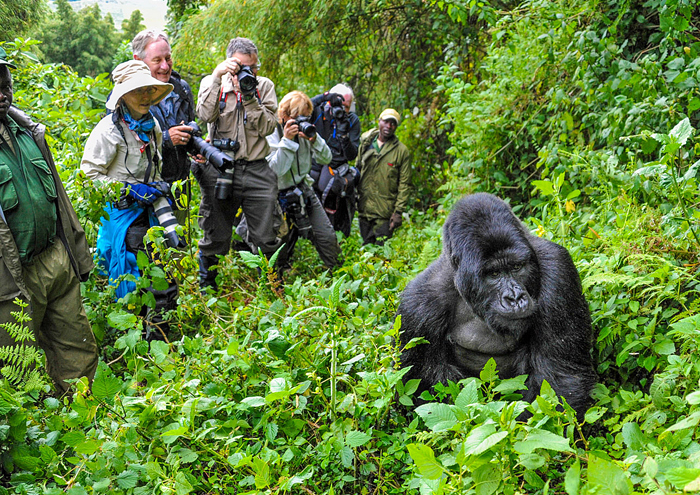 One of the most prominent and wealthy countries in West Africa, with a population around 30 million, Ghana is known for its dynamic cities like capital Accra as well as idyllic beaches and exciting exciting ecotourism. In addition, it's quite easy to get around. Truly there exists a wealth of possibilities for holidays in Ghana. Some top highlights:
Beaching and Surfing


From full amenities to castaway and pristine, Ghana's Gold Coast is lined with remarkable beaches, and a number of them have developed quite a surfing culture, fed both locally and by surfers from around the globe
Surf culture gets more fame among both locals and travelers from other countries (best months are April through August). Top spots include Ada, Busua (with especially good surfing), Kokrobite, and Labadi, and the best time of year to visit is October through April, when humidity is lower.


Tasty Local Cuisine

The country's savory fare is heavy on starches and tubers such as cassava, plantain, sorghum, and yams, with beans, maize, and millet also common. Stews and soups predominate, and favorite dishes include banku (a kind of sticky bread made of fermented corn and cassava dough), fufu (similar, from cassava and green plantair),
spicy grilled kebabs.


Enticing Ecotourism

Ghana's rainforests are home to an estimated nearly 3,000 plant species, 728 kinds of birds, 225 of mammals, and 221 species of amphibians and reptiles, along with more than 500 types of fish; some of these are endemic to its territory. There are 18 national parks or nature reserves, such as Bia, Digya, and Kakum National Parks. Visitors can drive out and hire guides, or take safari tours out of Accra, to spot wildlife includeing elephants, monkeys, buffalo, meerkats, civets, crocodiles, antelopes, hippopotami, and much more. Some have canopy walkways that allow you to spot arboreal animals (and especially birds) up close. Best times of year for safaris is January through March.