"Dubai is my kind of town: G-L-A-M-O-R-O-U-S, yeah!"

This was the mantra playing on repeat inside my head compliments of Fergie, inspired mid-flight while indulging on Dom Perignon, caviar and blinis.  With dreams of one-of-a-kind adventure, gourmet cuisine and five-star accommodations, I stepped off my first-class Emirates flight into the "City of Gold".

Giddy with excitement and ready to embark on a bucket-list journey of glitz and glamour in the playground of privilege our first stop was to check into our suite located in the heart of the city.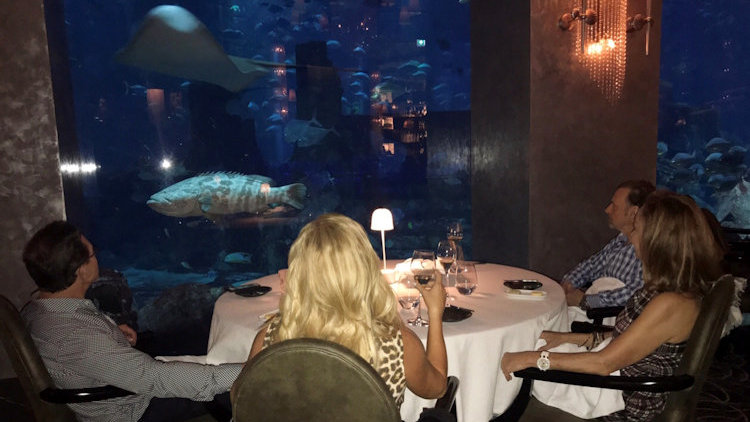 Situated in the Burj Khalifa, the Armani Hotel offers the ultimate in signature Armani hospitality with its luxury lifestyle concept. After freshening up in my suite, I take advantage of one of the many perks of staying at the hotel since shopping is a favorite pastime of mine. Accompanied by a hotel representative, we navigate our way through their private "guests only" entrance into the Dubai Mall. How convenient to have exclusive back-door pass access to the magical home of the Dubai Shopping Festival and one of the world's largest shopping malls in UAE.  I'm sure my husband would agree (wink, wink).

As I devise a plan of attack, I am in sensory overload being in my "natural habitat" and make a mental note to put in the suggestion box to have more directories readily available.  Keep in mind, I feel truly at home in any shopping environment from the moment I breath in its intoxicating "mall air", so of course I managed just fine - but given its massive size, a takeaway floor plan would have proven very helpful.

With no shortage of fabulous restaurants in this glimmering city, our culinary expectations in Dubai did not disappoint.  PierChic; a stunning over-the-water dining experience with its captivating views of the iconic Burj Al Arab across the Arabian Gulf, offers a Mediterranean seafood menu that sets the gold standard.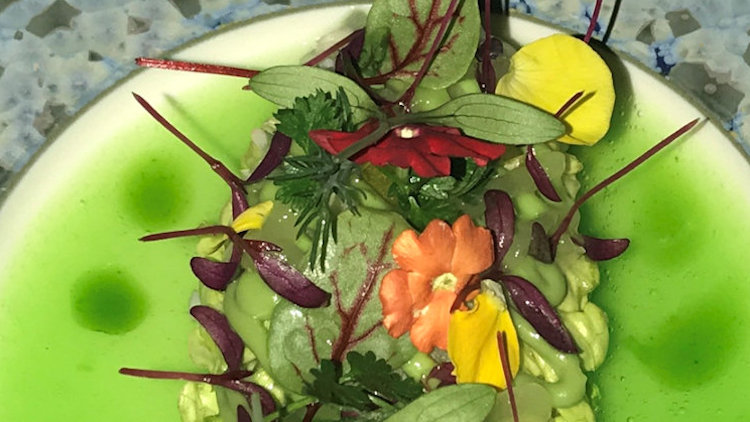 Its enchanting cuisine inspired by the world's oceans offers delectable "melt-in-your-mouth" dishes that are presented exquisitely. We dined on the raw marine appetizer of wild bass carpaccio, yellowfin tuna hamachi and Canadian lobster ceviche, fresh caught turbo as the "fish of the day," complemented with marine risotto and their signature dessert "the Pearl".
While chatting with the irresistibly charming manager Claudio D'oca (pictured below)  I was delighted to learn he was familiar with my travel show, which currently is still airing Season One in Dubai and throughout the entire Middle East on the OSN Living Channel.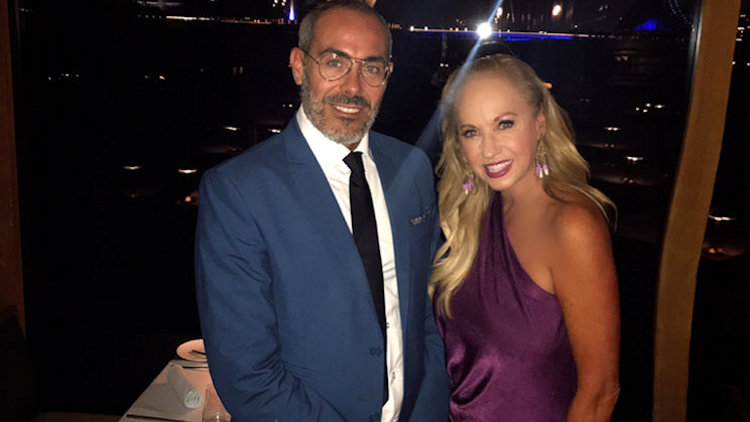 One other opulent dining experience that left an indelible memory was indulging at thee underwater seafood restaurant Ossiano, located inside the Dubai Atlantis with floor-to-ceiling views into its breathtaking aquarium.   Its vibrantly hypnotic atmosphere - with a front row seat to over 65,000 species of marine life - left me in awe, yet the views did not compete with its sophisticated seafood offerings that tasted as incredible as their surroundings.

The five-course experience menu included Kelly oyster starter with  hibiscus and ginger granite, caramelized black miso cod with homemade linguini pasta and my favorite course, the Alaskan King crab on a crispy baby gem lettuce, complimented by Granny Smith apples for a bit of acidity topped with seasonal edible flowers.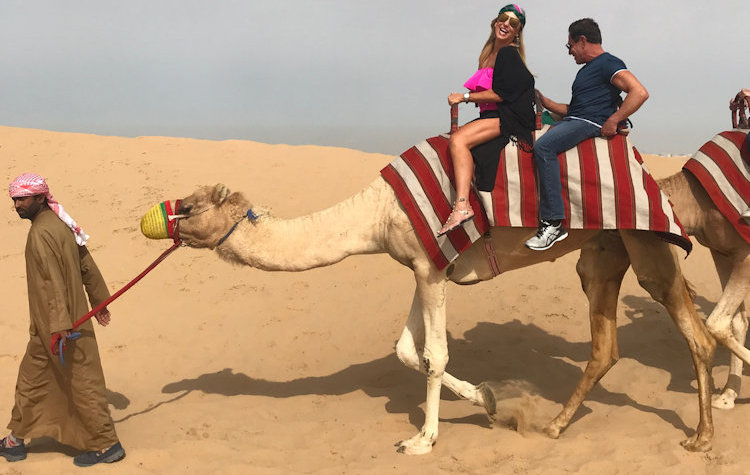 A trip to Dubai would not be complete without a taste of Bedouin life with a luxury desert safari, so the next morning OceanAir Travels "safari captain" picked us up from our hotel via four-wheel-drive Land Cruiser for our private tour and whisked an hour outside the city to the Lahbab Desert.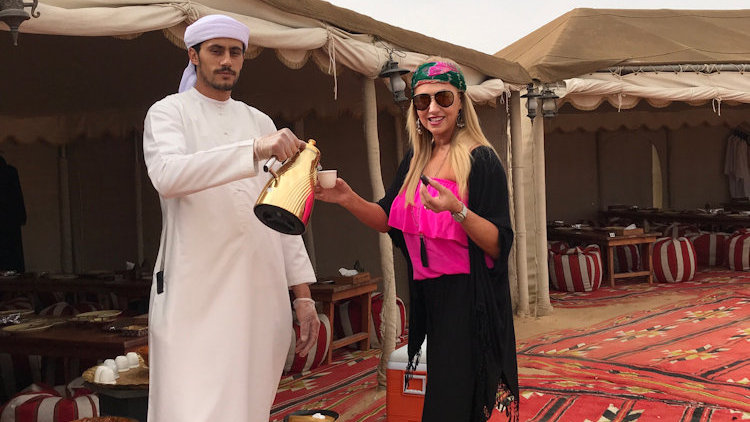 Arriving at the Al Khayma Desert Camp to begin our adventure, this became was the highlight of my trip -  absorbing the desert's charm on camel rides through the red dunes; sand surfing; and taking an exhilarating dune bashing ride with a small caravan; all while snapping phenomenal panoramic photos. The adrenaline rush was so great knowing that in one false move we would flip, but did not thanks to the expert driving skills of our driver Sadik. Feeling desert chic with a splash of queasiness (definitely load up on Dramanine prior to dune bashing) we enjoyed a touch of Arabia at their authentic desert camp with brunch and Arabic coffee.



I'm excited to share more travel inspiration with you on my national travel show!
You're invited to join me in the passenger seat
Set your DVR to tune in for Season Two of "Travel Time with Linda", 8amE/ 7am CST airing on AXS TV Network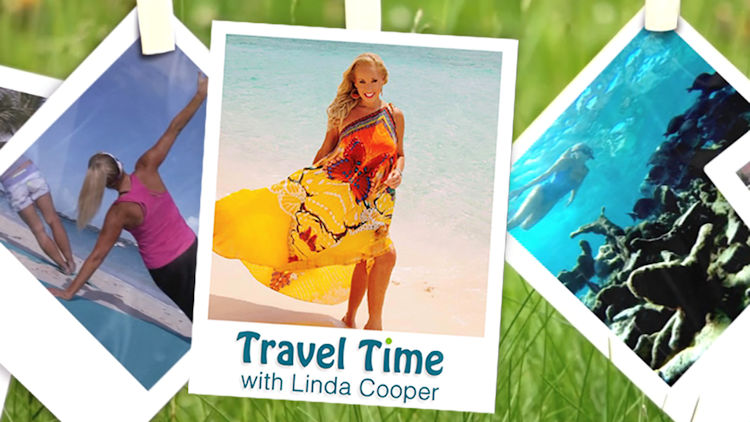 Linda Cooper is an award-winning TV host, producer and writer serving as a brand ambassador to worldwide travel on her national luxury lifestyle series "Travel Time with Linda" and as a contributor to several lifestyle and travel publications. Her specialties include television and in lifestyle publications include the travel; lifestyle; luxury; tourism; hotels; restaurants; food/wine; fitness; spas; and retail shopping industries. Season One of 'Travel Time with Linda' aired nationally on AXS TV Network winning a 2018 Telly Award and is now available on Amazon Prime Video. Season Two on AXS features "Bucket-List Destinations" and airs Sunday mornings 8am ET / 7am CST.