Dai Lai Lake (Vinh Phuc) is about 50km away from the center of Hanoi. This has become an ideal attraction for a long times with the blue vast lake and the majestic Tam Dao mountain range in the distance…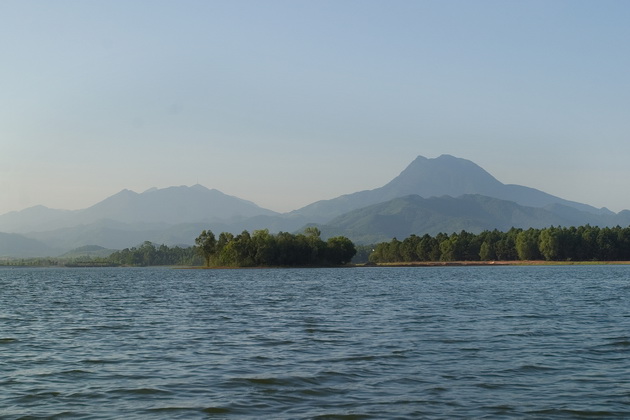 Poetic Dai Lai Lake seen from Flamingo beach
Dai Lai Lake is a large artificial lake. Formerly, the lake is a fertile valley lying between a mountain range Lizard, one side of the hills gradually spread out from the foot of Tam Dao range. Rainy season, water streams flow into the cascading, and withdrew very quickly, swept away the fertile silt, making the field eroded, because soils dry.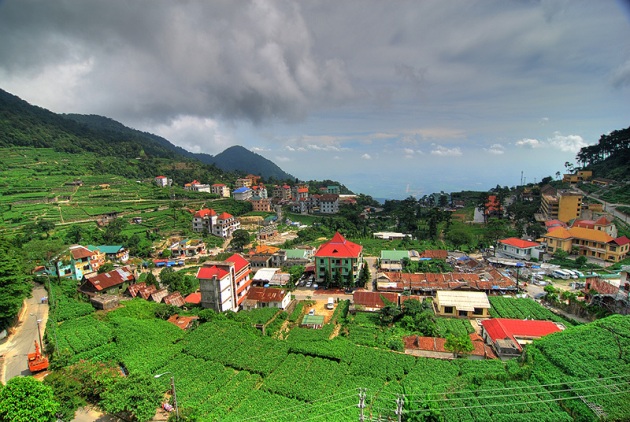 Majestic Tam Dao range
Located at the northern gateway, Dai Lai Lake lies at the convenient regional and inter-regional traffic. International travelers and others from remote provinces can come here by road and by air through the Noi Bai International Airport located at Dai Lai Lake less than 10km. From this way, it is easy to move by various means to get to Dai Lai Lake and explore other destinations in the region. Also with the tourists living in Hanoi, movement is more convenient, just one hour, visitors are able to come Dai Lai Lake to enjoy a completely different atmosphere. Besides, visitors can take part in a lot of tours to visit the tourist attractions in the region.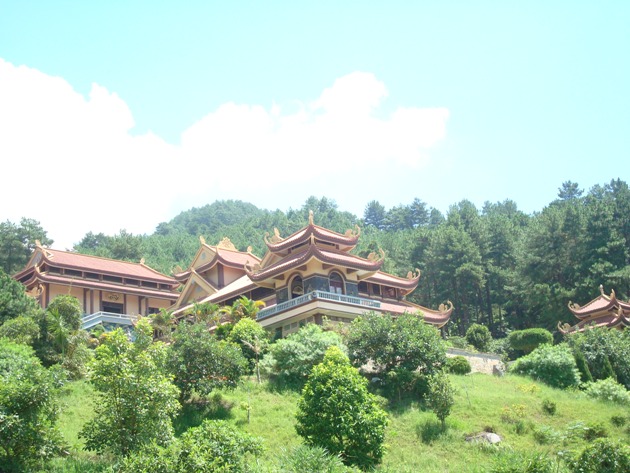 Peaceful Thien Vien Truc Lam Tay Thien
Coming to Dai Lai Lake, visitors will have many attractive choices. For those who are interested in ecotourism and wanting to find a quiet place, you can choose Dai Lai-Thien Vien Truc Lam Tay Thien tours. Here, visitors can will enjoy the outstanding scenery of the mountains and live in a quiet scenery of the Buddha.
For others who would like to explore the nature, you can select Dai Lai-Tam Dao tours to get to romantic Tam Dao land-the place of "Da Lat in the North". 
After the journey of discovery, visitors wanting to look for your holidays with unforgettable experiences can choose Flamingo Dai Lai Resort which has the perfect utility services with an ideal space for relaxation.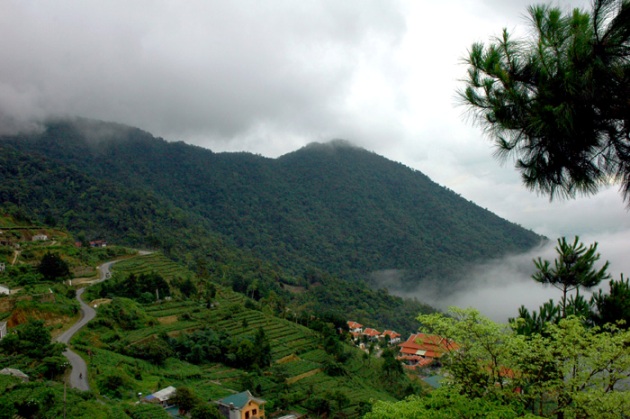 Tam Dao mountain is dim in the haze
Spread over an area of 123 hectares, surrounded by primeval forests and over 500 hectares of lake water surface, Flamingo Dai Lai Resort in recent years has really become an attractive destination for many domestic and international tourists. Here, with the luxury resort Villa, the restaurant, bar designed with the style of modern architecture, harmony with nature and the variety of entertainment services is an interesting rendezvous for guests when stopping over
Having been blessed with poetic landscape of mountains, blue water in four seasons, Flamingo Dai Lai Resort put into operation Flamingo Beach Club with lot of water sport activities. In November, 2011, Flamingo Yacht Club is well established with many types of unique and new boats bringing strange experiences for travelers such as : canno, Sailing, Kayak, Whitehall, surfing….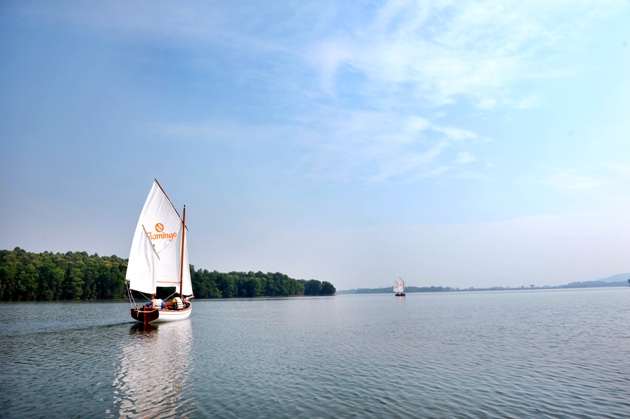 The most unique boats in Vietnam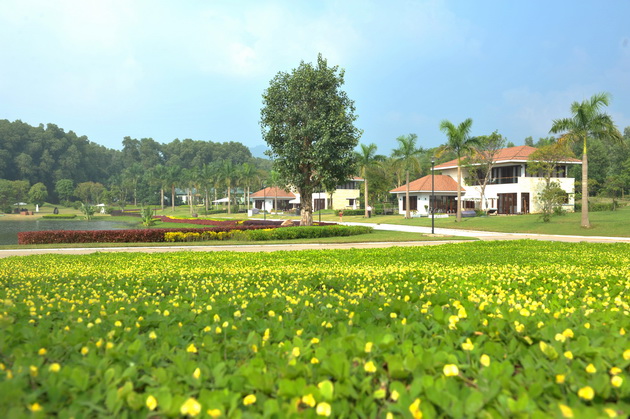 Luxury villa in Flamingo Dai Lai Resort
After many hard working days, guests come to Dai Lai to refresh the soul and relax in the quiet place.