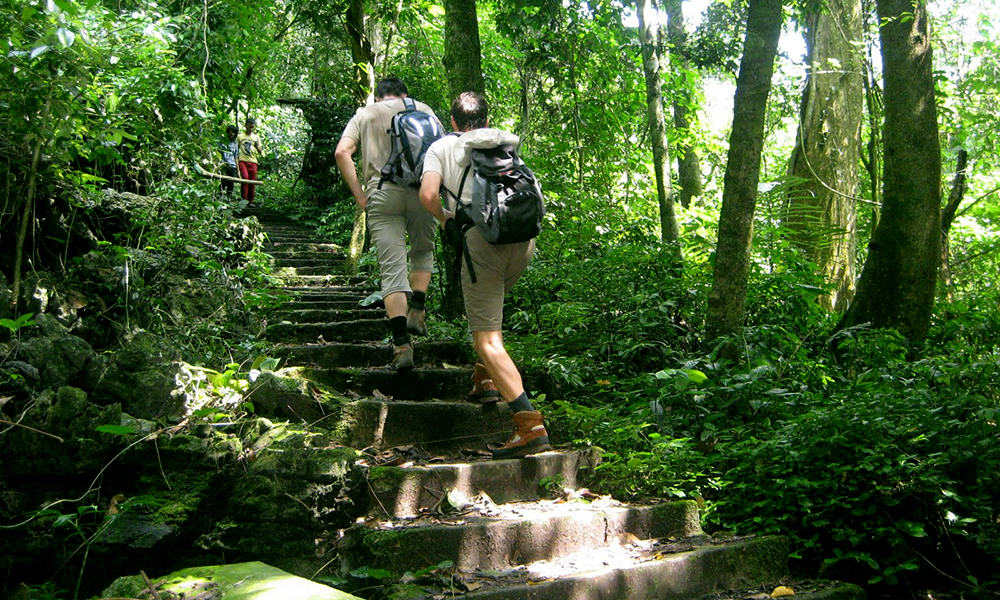 Cuc Phuong National Park is located in Ninh Binh province, 120 kilometers from Hanoi to the southwest and 45 km from Ninh Binh city to the northwest. Cuc Phuong covers an area of 25,000 hectares, bordered by three provinces, Ninh Binh, Hoa Binh and Thanh Hoa. The forest is like a massive natural museum where keeps the most plentiful and richest flora and fauna system in Vietnam. 
This primitive forest has a complex topography full of mysterious and unique landscapes, lots of diverse eco-system, valuable culture, and history, and has become one of Vietnam's most outstanding and atractive ecotourism destinations. Refer to Active Travel Asia's complete guide below to get an answer why you should experience
a wilderness trip in Cuc Phuong National Park
.
Best Times to Visit

The climate here is tropical monsoon, with an average temperature year-round about 25°C. From November through January, the weather in North Vietnam is usually cold, so you should avoid visiting the jungle during this time. In April and May there are thousands of colorful butterflies in Cuc Phuong jungle in this time, creating the most beautifully romantic scenery ever. The best time to visit is May-August, when the weather is sunny, though sometimes you may encounter heavy rains and storms. 

How to Get Here

From Hanoi, you can transfer to Cuc Phuong National Park in two ways: Catch a bus from Giap Bat Bus Station in Hanoi to Nho Quan Bus Station. From there, grab a taxi or hop on a local motorbike for the approximately 10-km transfer to the park. If you rent a motorbike yourself, from Hanoi follow the Highway 1A to Gian Khau junction, then keep driving along Highway 12 to Nho Quan town and continue a further 2 km you will arrive at Cuc Phuong National Park.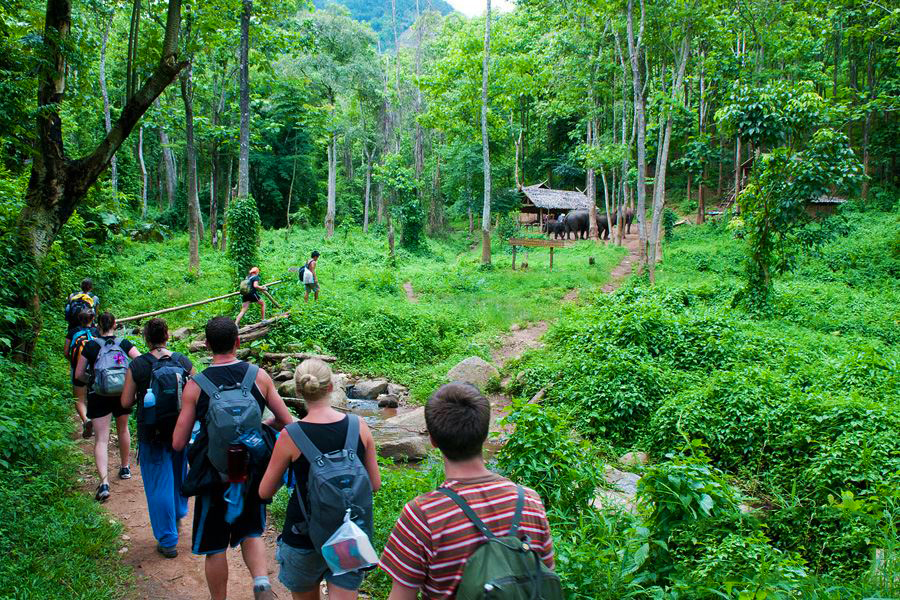 Top 8 Musts in Cuc Phuong National Park

Trekking


Various jungle trek routes with different itineraries and time. Some you can hike yourself, while others accompanied by a park guide and local scout. The route of camping and overnight in Muong Village (above) is the most adventurous and challenging - 30 km of walking in two to three days; the minimum group size is five people. During the time you stay at Muong, besides the Buoi River, locals while treat you with hospitality and share their traditional customs with you.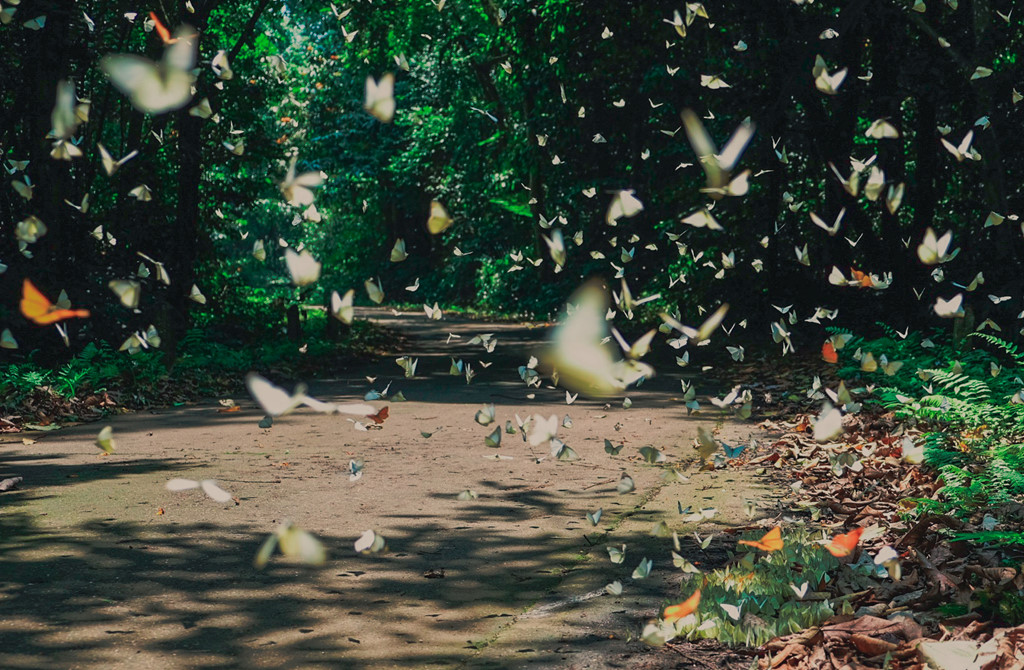 Bird- and other Wildlife Spotting


The rainforest has an abundance of fauna and flora - 2,234 species of higher plants and mosses (of which 433 species are medicinal plants, 229 are edible); 122 species of reptiles and amphibians; 66 species of fish, nearly 2,000 species of insects and 135 species of mammals. And with 336 bird species, many endemic to Vietnam and Indochina, Cuc Phuong has long been an ideal spot for birdwatchers. Both day and nighttime wildlife-spotting tours are available. One of the most attractive things is the butterfly season from the end of April through early May - get ready to be mesmerized by thousands of colorful butterflies fluttering around you (above).
Visit the Conservation Centers
If you have a strong liking to listen to the origin of all kinds of animals, insects, reptiles, etc, don't miss a chance to stop over at these conservation centers in Cuc Phuong National Park:
Visitor Centre:
Built by AusAid and sponsored by FFI, this is the first education centre established in Indochina, and is also the place to check into the national park. 
Cuc Phuong Botanical Garden:
Established in 1985 as one of Vietnam's three botanical gardens, preserved genetic  resources and rare plants, forming a semi-wild garden, with easy access and three km of trails.

Endangered Primate Rescue Centre: It focuses rescuing individual rare primates such as the grey langur and Cat Ba langur, rehabilitating and releasing animals to nature as well as conducting research on their living habits and environment. 

Cuc Phuong Museum: Built for the preservation of insects (butterflies, dragonflies, cicadas, beetles), birds, and mammals (bear, leopard, monkey, etc.), it is also home to more than 50 fossil specimens, including those of reptiles dating from 230 to 250 million years ago. Cuc Phuong Museum currently holds 82 animal samples, 2900 insect species, and more than 12,000 specimens of plants.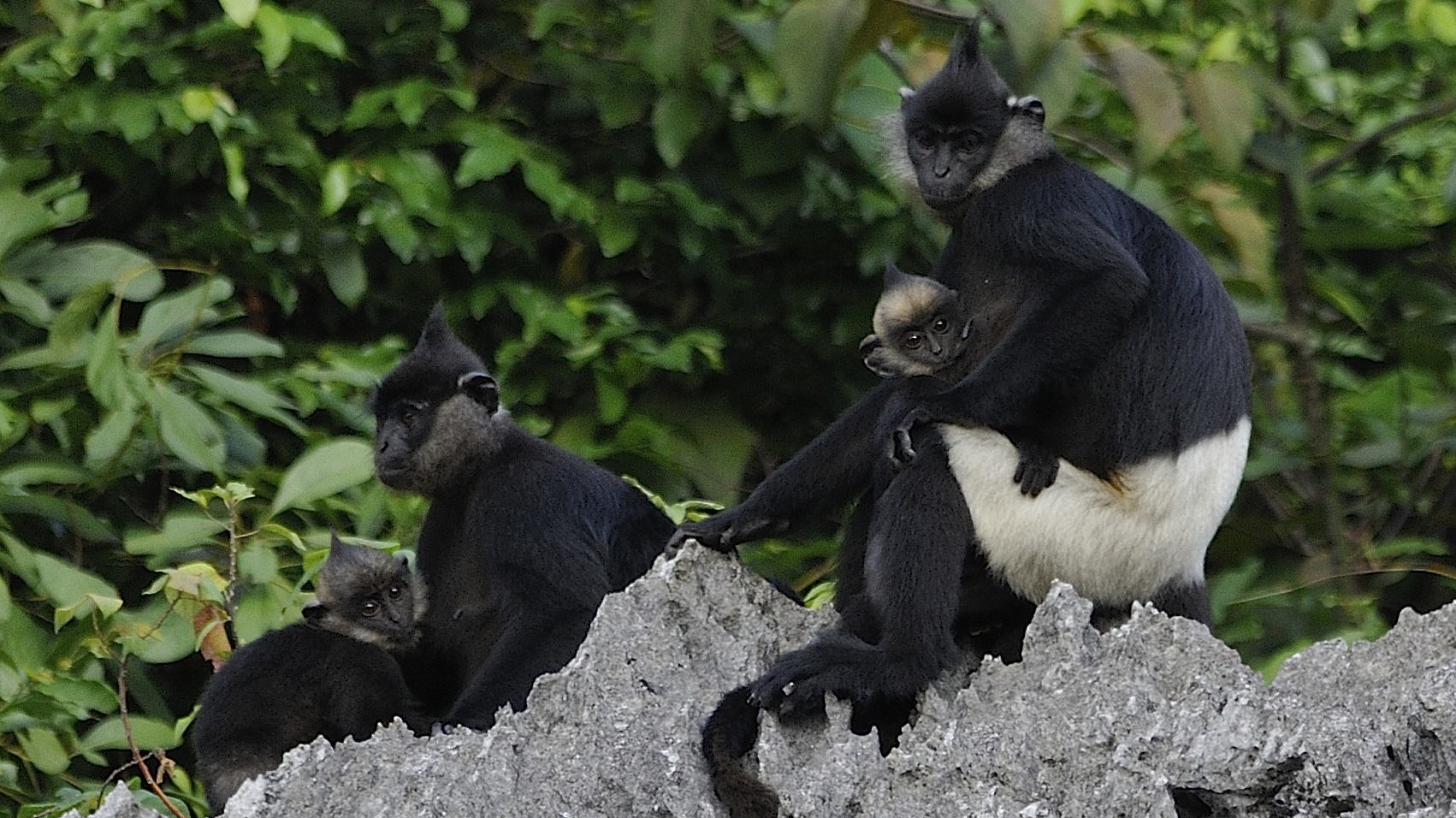 Explore Prehistoric Caves

Some of must-visits include the Cave of Prehistoric Man (contains the vestiges of a shelter and graves of prehistoric people, dated from 7,500 years ago), Mang Chieng Cave (another relic of Stone Age tribespeople, containing many artifacts as well as animal and human remains), and Trang Khuyet Cave (Crescent Moon).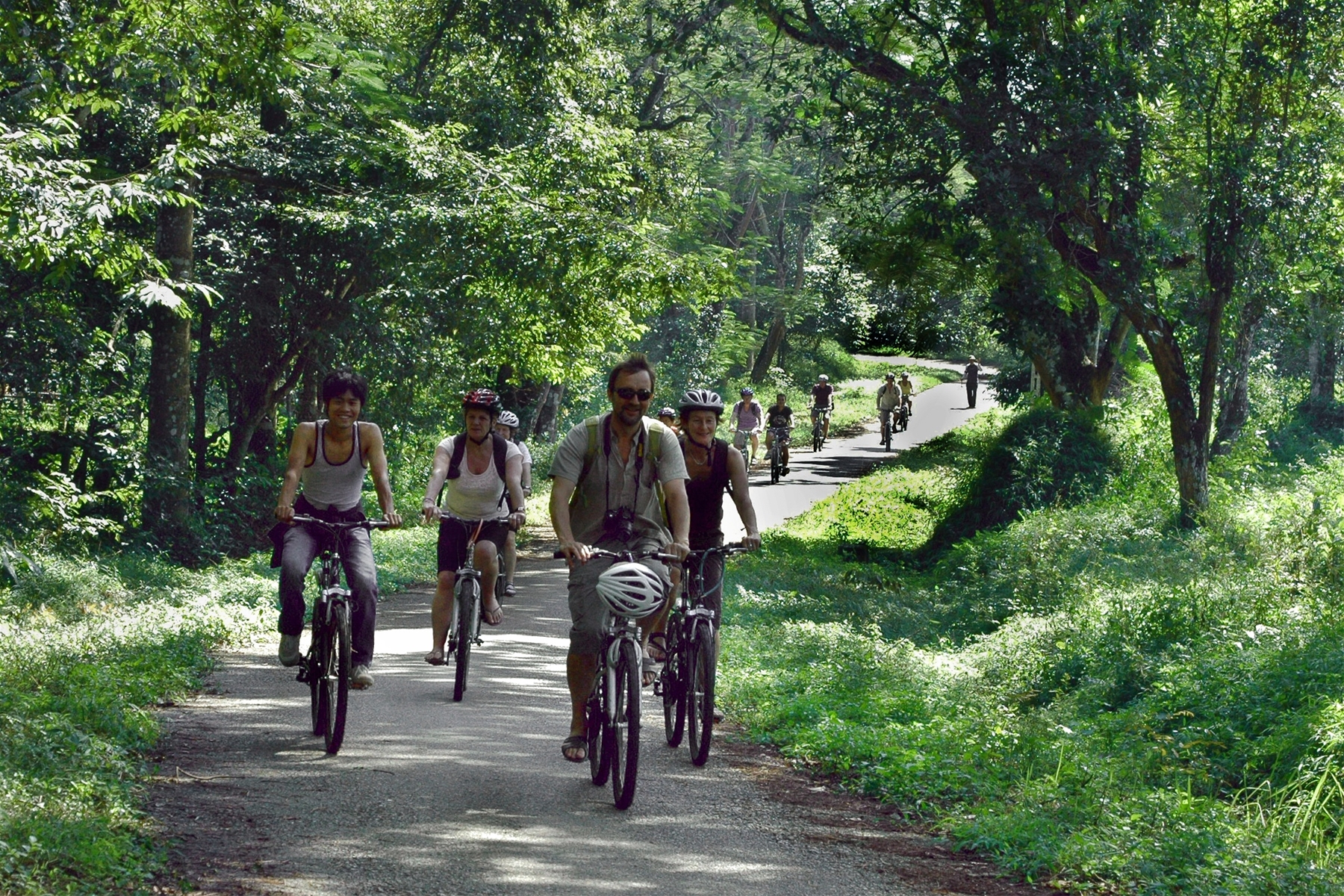 Kayaking & Village Cycling


Renting a bicycle and cycling through the jungle lets you feel the peace of the mountainous environs and the rhythm of wildlife. Also don't miss a chance to experience kayaking on Mac and Yen Quang lakes. You should spend at least two  days in Cuc Phuong National Park if you want to both explore the jungle and engage in these outdoor pursuits.


Admire the Thousand-Year-Old Tree

This East Indian almond tree is 45 m high and  five m in diameter - more than 20 people embracing together. 

Conquer May Bac (Silver Cloud) Peak

Standing 648 m above sea level, you get a chance to enjoy the panorama out over Cuc Phuong National Park; to be mesmerized by the stunning Bai Dinh Pagoda (a Southeast Asia's largest Buddhist complex); and take in the view of Trang An ecotourism complex in North Ninh Binh. The hiking route to May Bac Peak has many rocky slopes, so requires a certain level of fitness; usually it takes four hours to both conquer the peak and get back to your starting point. 

What to Eat  Locally


Ninh Binh goat: This goat meat is toned, low fat, and aromatic. It is said that because in Ninh Binh there are many rocky mountains, allowing goats to run freely so that their muscles are firmer, less fat than goats grazing on hills. To fully enjoy the flavour of Ninh Binh goat meat, you should eat with burned rice and drink with Kim Son or Nho Quan wine. 

Ninh Binh Burned Rice:
A crispy and yummy dish of Ninh Binh province made from steamed rice slices into flat round wedges. After drying, the slices of steamed rice are fried in hot oil pan until they turn yellow and crisp, then mixed with spices including fish sauce, pepper, red chilli, onion, and salt.

Cuc Phuong Chicken:
A grilled-chicken speciality of the Nho Quan District of Ninh Binh Province.

Cuc Phuong Snail: Appearing only from March to July, these mountain snails are thick, with a very particular taste due to eating algae, leaves, and roots of forest trees. 
Cuc Phuong National Park offers various trekking routes and lots of interesting outdoor activities, you will find yourself immersed in a fresh, natural atmosphere. Active Travel Asia's local experts are always ready to
customize your adventure experience in Vietnam
.