Tourism is big business in Costa Rica. Over the past 25 years, tourism has been the fastest growing economic sector in the country. Keeping tourists safe and informed while visiting Costa Rica is a vital commitment by the country's government and national tourism organizations.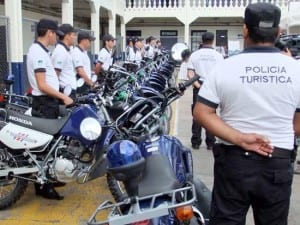 Costa Rican authorities have recently agreed to invest 350 million colones (approximately $700,000 USD) to strengthen the country's tourist police force. The Ministry of Public Security and the Costa Rican Tourism Board (ICT) renewed their cooperation agreement for five years, which aims to further equip the tourist police with more resources and training.

Costa Rica established its Tourist Police Force in January 2007. Currently, there are 350 officers guarding the safety of both national and international visitors to the country's top destinations, according to official information from Costa Rica's Police Force.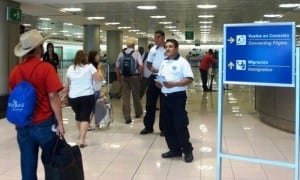 The Tourist Police Force focuses on preventing and fighting crimes in Costa Rica's main tourism destinations, and also on providing tourists with information about safety measures, general information, and offering them assistance during their visit. Wearing uniforms of black pants, and white shirts with the words "Policia Turistica" (Tourist Police) on the back, Tourist Police officers work in Costa Rica's main international airports – Juan Santamaria in the San Jose metropolitan area and Daniel Oduber in Liberia – along with main tourism destination points around the country.
In 2010, tourism contributed 5.5% of Costa Rica's GDP and 21.2% of foreign exchange generated by all exports, according to official statistics from the Costa Rican Tourism Board. The tiny Central American nation hit a historical record of 2.2 million foreign visitors in 2011, and logged 1.7 million tourists in 2012.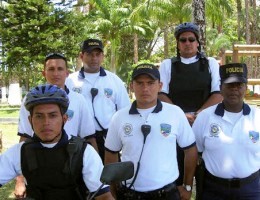 According to Mario Zamora, Costa Rica's Minister of Public Security, the existence of the Tourist Police helped contribute to a decrease of more than 40% of all reported crimes, mostly robberies and thefts, against tourists between 2006 and 2010. Zamora said that the new contribution to the Tourist Police Force reaffirms the country's commitment to the safety of its tourists, whether they are nationals or foreigners. "A safe country is an attractive country that generates investment and development, and from the Chinchilla-Miranda administration we are seriously committed to the safety of Costa Ricans and foreigners," said Zamora.
"This strategic alliance has been of vital importance for the country, since as part of these agreements, the Ministry of Public Security has increased the amount of Tourist Police to ensure that they are distributed in the most important tourist areas of the national territory, ensuring a safe environment for domestic and foreign tourists," stated Costa Rica's Minister of Tourism, Allan Flores.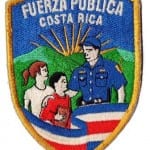 Flores said the primary areas of concentration for the Tourist Police are Monteverde, La Fortuna/Volcano Arenal, and the Caribbean.  The Tourist Police Force will receive 2 new 4x4 vehicles, 4 off-road motorcycles, an ATV, 30 radios, 790 uniforms and 10 training programs.
The Costa Rican Tourism Board and the Ministry of Public Security plan to continue tourism security training for the Tourist Police through courses, seminars and visits by international experts. Since 2007, the British Embassy in Costa Rica has been supporting the Tourist Police with an English language training program.
Travel safely in Costa Rica with Costa Rica Special Deals travel agency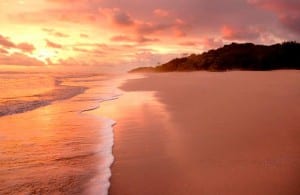 Costa Rica Special Deals is a dependable online travel service company based in Costa Rica. Their main goal is to give you excellent, professional customer service and guide you through the reservation process of hotels, tours, transportation, local flights, car rental, and any other services you may need during your visit to Costa Rica. They know Costa Rica from top to bottom, and offer you all of their valuable knowledge from more than 20 years of collective experience.
Great vacation deals in Costa Rica can be found with Costa Rica Special Deals travel agency. They feature exciting well-priced Costa Rica vacation packages and the most competitive rates online.
By Shannon Farley