Camping in Long Pond-Beaver Kill Ridge Trail can be very exciting. Connecting the Big Indian Wilderness Area to the Willowemoc Wild Forest in New York's Catskills Mountains, a three-hour drive from New York City, this northerly section of the trail forms the second leg in the 8.8 mi. Mongaup Mountain-Mongaup Pond loop. So you should go into the junction using out tips and guides.


From its junction with the Mongaup-Hardenburgh Trail at 3000 ft., the trail leaves to the south, heading in the direction of Flugertown Road, following red markers along a high, wooded narrow ridge.

A black-cherry woods opens up slightly to reveal views of Graham Mountain (38.68 ft.), Doubletop Mountain (3870 ft.), and the Beaver Kill Range. As outdoor sightseeing is one of my favorite hobbies, I also love to make a camp and enjoy my time in those places where I can.

Oak appears as the route descends southward to an easterly shoulder at 2754 ft. The trail has recently been remarked but is little used.
How to Get in Long Pond-Beaver Kill Ridge Trail
to Flugertown Road: 3 mi. 1 hr 30 min.

to Long Pond: 4.1 mi., 2 hr.

to Black Bear trailhead parking lot: 7.4 mi., 3 hr 45 min.
Camping in Long Pond-Beaver Kill Ridge Trail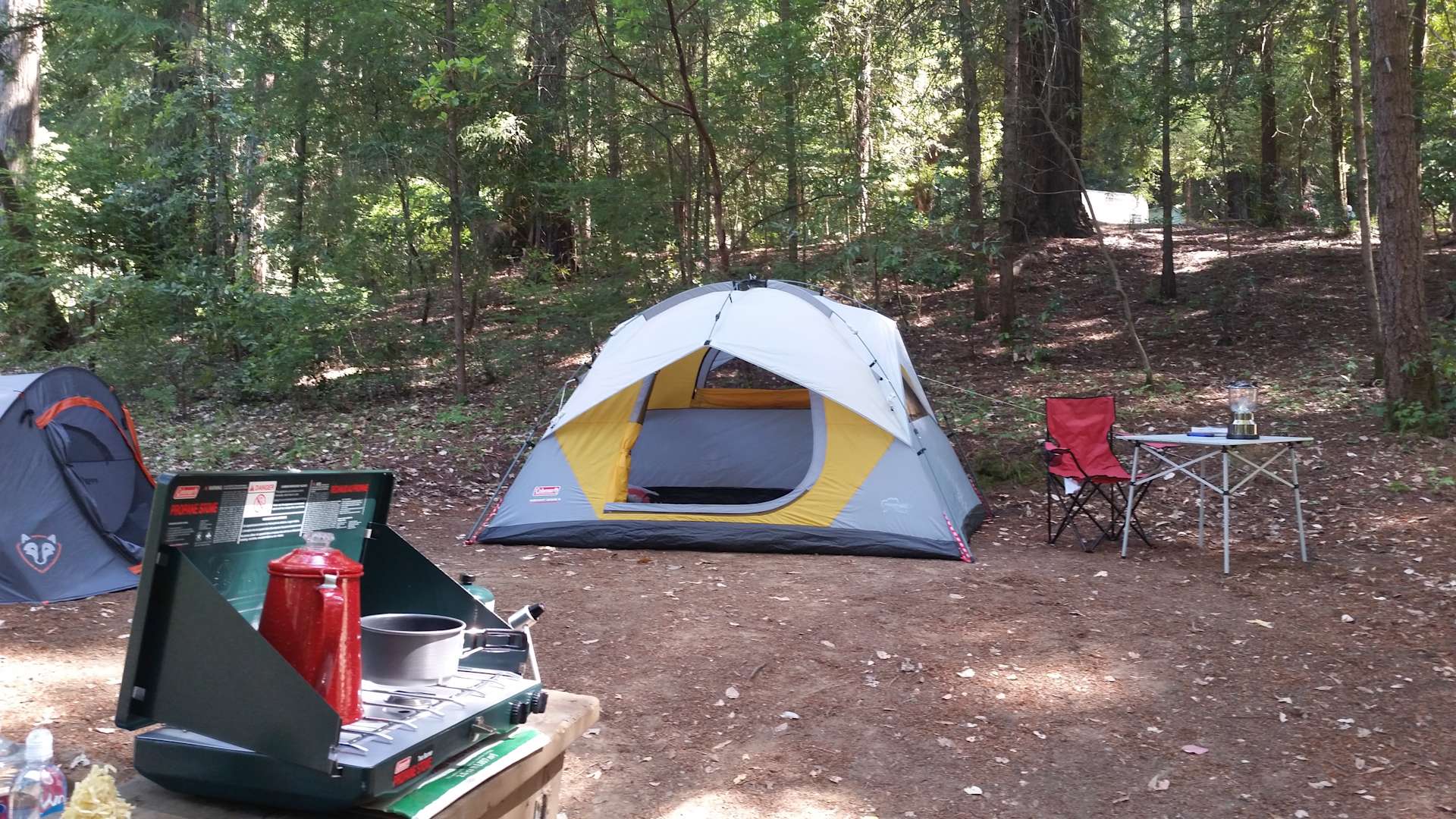 Obscure summer views exist to the right (south). Descending and turning gradually to the southwest, the trail enters the Willowemoc Wild Forest and flattens at 2.0 mi. (2200 ft.), meandering through a thick hardwood forest with stands of pure sugar maple where meadow rue and wild leek (ramps) are common.
The sight of Beaver Kill Ridge Trail
I went to Long Pond-Beaver Kill Ridge Trail with my camping sets, like the tent, top edc knifes, handles, belt outdooring, and many more items. But what I did was just spending some time and coming back.
Many large cherry trees have blown across the trail in this area and have been cut away by trail-maintenance crews. Assuming the footprint of an old road now, the trail is nearly flat as it descends to the junction with the Mongaup Willowemoc Trail at 2.6 mi. (2200 ft.).
The trail turns left (east) on a section of trail shared by both the Long Pond-Beaver Kill Ridge Trail and the Mongaup-Willowemoc Snowmobile Trail, at 3.0 mi., arriving at Flugertown Road. In this area are several primitive, designated campsites along the Willowemoc Creek, a popular trout stream during high Spring water levels.
There are trail signs on the southeast side of Flugertown Road across from this fairly obscure trailhead at 2000 ft. The trail turns right (South) on Flugertown Road, and in a very short distance (250 ft.) the Long Pond-Beaver Kill Ridge Trail enters the woods on the (unsigned) red-marked multiuse trail, proceeding left (south). A trail sign appears within 100 ft. at a footbridge crossing the Willowemoc.
Crossing the Trail for Camping and Sightseeing


The trail crosses in another bridge and ascends steeply for a few hundred feet. The incline relaxes and flattens into the South. On the right (southwest) side of the trail an unmarked discontinued Snowmobile trail heads back to the Willowemoc Creek. Continue straight, Southeast, over flat and sometimes muddy ground to a junction in a hemlock forest at 4.1 mi.
The trail is identified with red foot trail and snowmobile-trail markers in every direction. To the right (south) is the Long Pond lean-to at 0.1 mi. The trail continues east toward Black Bear Road as the forest type changes from hemlock to hardwoods. Following is a flat and grassy Section that passes an unmarked spur trail leading right (West) toward the east shore of Long Pond.
More on Trailing
The DEC plans to mark this trail in the near future, in order to provide additional access to the pond. The trail continues flat and often muddy to a junction. To the right (south) is a (visible) barrier gate leading onto a private inholding.
Go left (north), soon reaching an intersection with Basily Road at 5.1 mi. (2240 ft., dirt). Bearing right (east), Basily Road climbs, the Treadway becoming rocky but passable by four-wheel-drive Vehicles (this section is a town road). The trail passes a designated campsite to the right and climbs to 2300 ft, where the road crests in front of a hunting camp. A road (private) leads north at this point. The trail continues north on the maintained road now, descending to Black Bear Road trailhead parking area, where signs are posted at 7.4 mi.