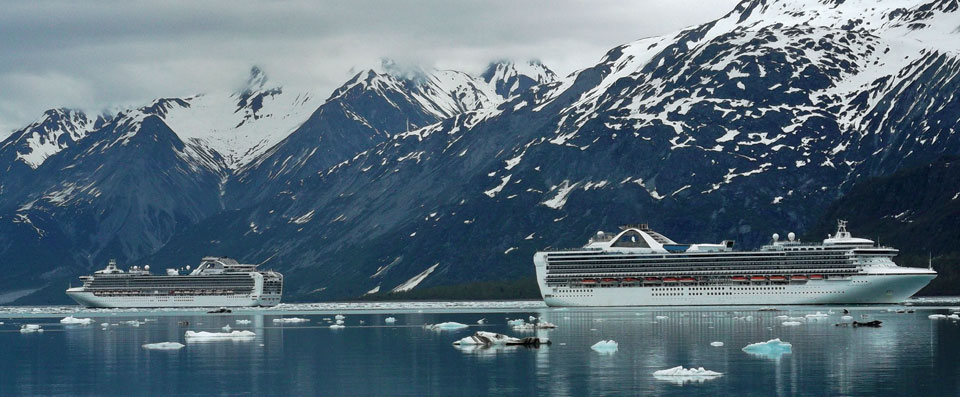 U.S. National Park Service


Alaska cruises provide great opportunities for guests to make memories that will last a lifetime. With their unique setting in the USA's great white north, cruise guests can have experiences unlike those from other cruise locations. The natural beauty of the Alaska will take your breath away. There are a variety of different Alaska cruise options that provide great opportunities to relax and enjoy the beautiful setting. To make your cruise memorable, following are four simple suggestions:

First, meet and mingle with the other guests. Alaskan cruises attract a diverse variety of people from all over the world. Lifelong friendships have been made during these cruises. Step out of your comfort zone to converse and network with the other guests on the ship. During shore excursions, you can also mingle with the local residents, who can provide insight into various food and entertainment options.
Second, enjoy the natural beauty. During an Alaskan cruise, you will have opportunities to admire magnificent glaciers, large mountains, volcanoes and remote beaches. Alaska is home to 17 of the 20 highest mountain peaks in North America. You may catch a glimpse of wildlife native to the area, including whales, bald eagles, seals, and salmon. Alaska provides areas of beauty that are largely untouched by society. Wildlife-centered excursions are available for adventurous guests, including whale watching tours or a visit to a bald eagle preserve. Don't forget to bring your camera to capture the beauty you will see!
Third, feast upon the extensive culinary and drink options. An Alaskan cruise is a time to relax. The cruise provides unique food opportunities and a diverse selection of beverages. Try some of the local offerings, such as fresh seafood caught from the surrounding and nearby waters.
Finally, explore Alaska during shore excursions. Alaska shore excursions allow guests the explore towns and other areas of interest. You will have the opportunity to visit local attractions, learn the history of the area, and partake of local dining options. You may have the opportunity to visit a native village, to see a more simple life. You may also have the chance to view Alaska's natural beauty by plane, dog sled, bicycle or kayak. Visit Shore Excursions Group to learn more about

Alaska excursions

that are available.
Take advantage of the diverse options for adventure provided by an Alaska cruise. The experiences will be memorable and satisfying. You will have the chance to experience and see things that are not available anywhere else in the world.