If you love taking exotic trips and exploring what the world has to offer, then you should consider camping up your lodging choices by opting for a resort that offers you an outdoor sauna that can serve as your own personal oasis in the midst of paradise.
Best Resorts With an Outdoor Sauna
Many resorts have spas and boast the most luxurious amenities, but if you really want to be in the lap of luxury - you should check out these resorts that feature an outdoor sauna for their guests to bask in:
Chaminade Resort: Santa Cruz, California
Chaminade Resort & Spa located in Santa Cruz, California has just installed 2 Himalayan salt rooms/sauna. This is actually the only resort in Santa Cruz County that boasts a salt room sauna in their facility. Chaminade's spa gives visitors the experience of Halo therapy. Halo therapy or salt therapy is associated with possessing healing properties that promote overall health and wellbeing and help to reduce the pain caused from inflammation in the body.
Larsmont Cottages on Lake Superior: Two Harbors, Minnesota
Larsmont Cottages located in the cold state of Minnesota on Lake Superior has racked up thousands of reviews for its authentic Finnish sauna. Featured in "Sauna Times" this outdoor sauna is planted in the most spectacular spot exterior to the main lodge and right by the lake.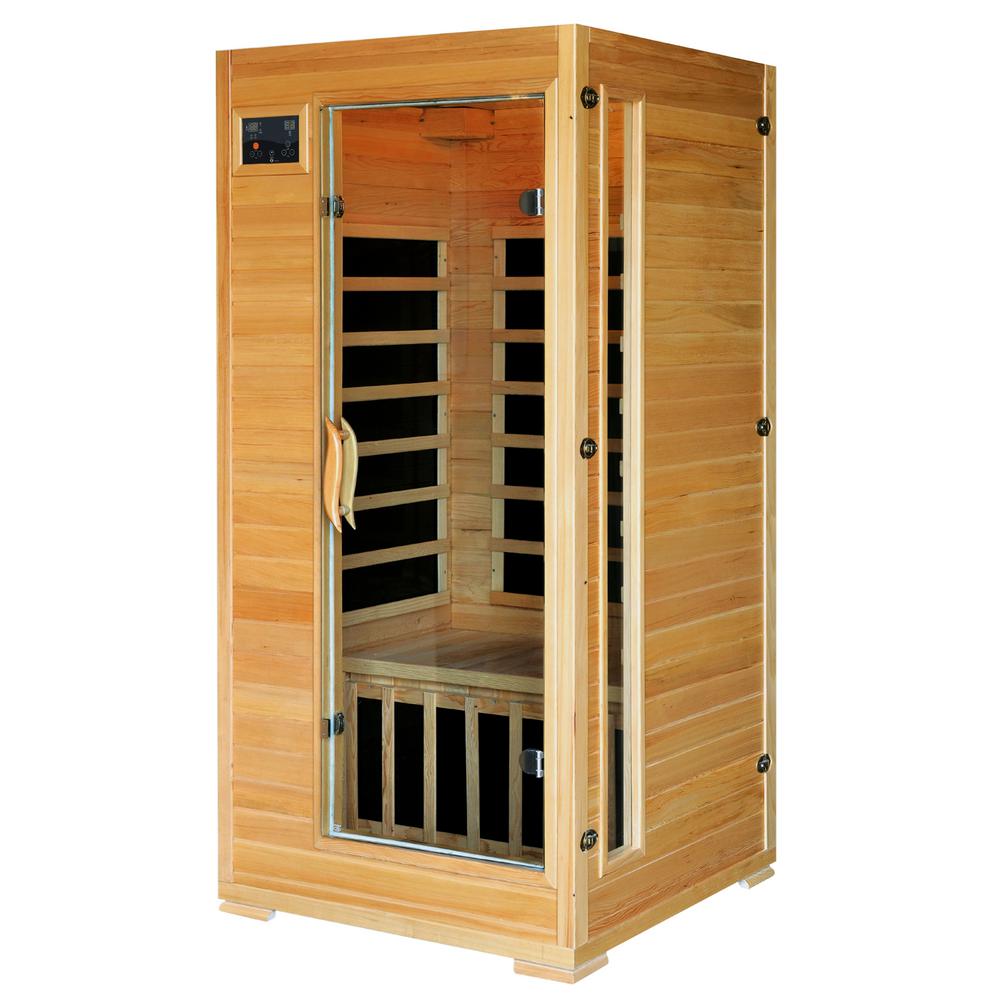 Rifugio Lagazuoi: Cortina d'Ampezzo, Italy
Rifugio Lagazuoi in Cortina d'Ampezzo, Italy is perched in the middle of the Dolomite Range at over 9000 ft above sea-level. It is the highest sauna in the region and is cozy as it has enough room for only 6 people - however the breathtaking panorama is priceless. The good thing is that this sauna is also available for public use for a small fee per person.
Ponta dos Ganchos: Santa Catarina, Brazil
The Ponta dos Ganchos resort in Santa Catarina, Brazil offers jaw-dropping views of the Brazil Emerald Coastline. Guests can enjoy huge decks outside their rooms, infinity pools and jacuzzis fit for a king! You can also bask and enjoy taking a private dry heat sauna overlooking the beautiful flora and waters of the Brazilian coast..
Hotel Arts Barcelona: Barcelona, Spain
Renowned for being one of the most luxurious places to stay in Barcelona, Spain the Ritz Carleton owned hotel features a sauna that beats all! In addition to its suites, hydrotherapy pools and award winning diamond facials, this spa boasts an open, glass enveloped sauna that provides breath-taking views of the Mediterranean Sea, its coastline and views of the beautiful Spanish city of Barcelona.
Juvet Landscape Hotel: Valldal, Norway
The Juvet Landscape Hotel in Valldal, Norway does not feature your run of the mill type of sauna! Instead, this hotel offers guests a once in a lifetime opportunity to enjoy the luxurious experience of a sauna that has glass walls and ceilings. Guests and visitors can watch the Valdolla River landscapes and enjoy the florals while getting their sauna on. Searching for outdoor saunas? Visit this site for buying high quality saunas for outdoor.