The post-wedding honeymoon is a tradition going as back as the 1500s. While some couples go for a day or two, others spend weeks traveling and exploring different places around the world, together. And why shouldn't they? After all, they have taken the decision of their lifetimes to spend it with each other. Bonding two families together, for some honeymoon is actually the first chance at sparking new shades of fondness.
However, planning a honeymoon can get tedious. Of all the other things, deciding the right place to venture out to is the most difficult choice to be made. Here are the best locations that every couple needs to go for the perfect vacation and romance with each other.
Greece
Greece has even more to offer its visitors, especially  for the newlywed lovebirds. You can choose to explore history, sunbathe on beautiful beaches, wander in the quiet of villages or live it up in the cities. Greece includes 6,000 islands and islets scattered in the Aegean and Ionian Seas, of which only 227 islands are inhabited.The Greek Archipelago takes up 7,500 kilometers of the country's 16,000 kilometer coastline. Is there a more ideal place for  newlyweds to spend their honeymoon in Greece, where they can enjoy the hospitality of first-class hotels, roam in picturesque small towns and savor the various culinary tastes of the Greek cuisine while gazing into the endless sea?
There are so many options for the newly-married to choose from in the the land of the goddess Aphrodite and the love god Eros.
Mauritius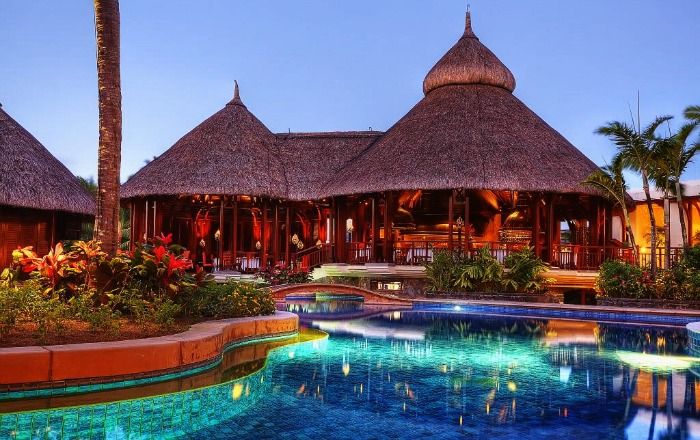 With its powdery white sands, bright turquoise seas and elegant hotels, this place is a classic territory for your Mauritius honeymoon package. While its beaches are its main appeal, there's more to do here than you might expect. Venture beyond the coast, and you'll find a green, mountainous country full of walking trails, scenic lookout points and gardens.
If you're the type of couple who gets restless after several days of relaxation, Mauritius – to a greater extent than other Indian Ocean islands, offers a lot of different experiences to hold your interest. Some are once-in-a-lifetime honeymoon extravagances, but others are more down-to-earth, like short walks or bicycle rides in Mauritius' quiet interior.
Dubai
Why not begin your new life together in a new city? Dazzling Dubai, leader of the United Arab Emirates, is a striking, newer-than tomorrow oasis of futuristic buildings bordered by a majestic desert and the clear waters of the Arabian Gulf. A young look and a sophisticated vivacity that is palpable make it one of the most exciting destinations in the Middle East. You can step into yesterday by visiting a Bedouin camp in the desert, seeing the Spice Market and the Gold Market, or crossing the creek that intersects the city on a typical dhow (boat.) The future is just across the street in the world's highest building and the world's longest automated metro.
"Awesome" is a word you'll find yourselves saying over and over everyday on your honeymoon in Dubai, as you discover and live the moment together.
Europe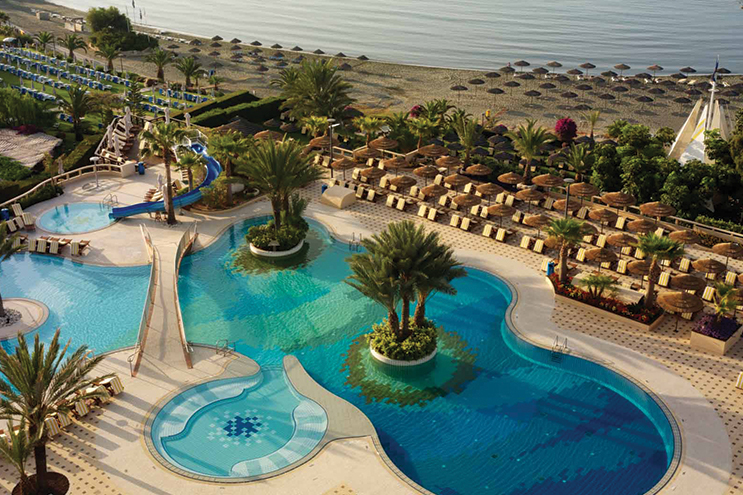 An event like honeymoon calls for some extravagance, don't you think? The world is your oyster and you deserve to be at your dream destination with the love of your life! A spring wedding and a honeymoon in Europe's golden summers, what more can you ask for? It's the best time to travel across the globe. And Europe is in its full glory welcoming you. No matter which destination you set your sights on, you're in for an unforgettable vacation where you can sightsee, eat world-class cuisine, sip on some bubbly margaritas and simply relax. It's a Euro trip you'll want to repeat again and again to recapture the joy of post-wedded bliss.

New Zealand
They say there is no such thing as 'untouched' beauty, but whoever said that didn't know much about New Zealand's divine charm, has so much more to catch up on. New Zealand lets you experience undiluted beauty of nature that's hard to find anywhere else. A honeymoon In New Zealand is merrier with Christmas around the corner, and sunny days that hail beach bums and adrenaline junkies. The country is blessed with diversity in topography and culture. Mighty peaks or skyscrapers, the landscape here is contrasting and heart-stealing. From secluded beaches and surreal lakes to romantic landscapes and dramatic waterfalls, this country is everything a traveler could ever dream of!

Andaman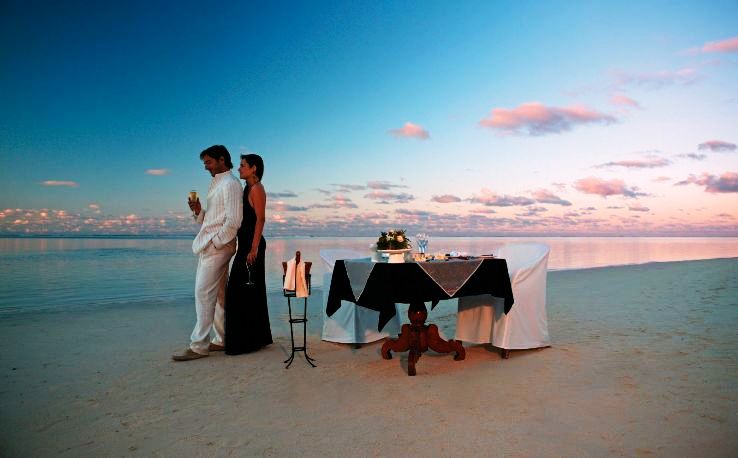 Andaman and Nicobar is a great place for the couples to spend time on the most romantic getaway of their life on their honeymoon. Blessed with lush greenery, immaculate beaches, and unusual marine life, it has everything needed to enjoy a blissful vacation with your spouse. And if you do your homework right, knowing about the places to visit beforehand, will let you have the best time of your life without spending a fortune.
These beautiful islands are rich in biodiversity with enchanting tropical forests, sparkling sandy beaches, and unexplored coral reef. Travel to this Andaman honeymoon dreamland using the boat service available from Port Blair, and soak in the serenity of this place. Indulge in watersports like scuba diving and snorkeling at the Laxmanpur, Sitapur and Bharatpur beaches. I promise you, the place will not disappoint you!
Bahamas
Chances are you've never seen anything like this pink-sand paradise. Plus, it's loved by boldface names like designer Diane von Furstenberg, Mick Jagger, Bill Gates and supermodel Elle Macpherson, so it must be amazing! Visit postcard-perfect Pink Sands Beach and settle in among the three-mile stretch of sand and turquoise waters. Above the beach, join the jet-set for an open-air lunch at Sip Sip. Then shop for a flowy caftan or other souvenirs at India Hicks's Sugar Mill Trading Co. shop and discover the most unique wares.
Need a suntan or a view of the deepest blue waters or do you fancy palm leaf skirts and coconut water? Head to the Bahamas on your honeymoon and have all your wishes answered, for you and your sweetheart.
South Africa
Can't decide on what kind of honeymoon to take? Cape Town has you covered: glamorous beaches, big-city buzz, wild landscapes, an easy access to wine country and some of the world's best safaris. Go to the ends of the earth with your honey and take a 90-minute drive to Cape of Good Hope and Cape Agulhas, located in the most southern parts of the African continent. On the way back, stop at Boulders Beach to visit the famed colony of warm-weather penguins. A honeymoon in South Africa is just what you need to relax and throw away all the worries of the world and just spend time with your loved one.
Cayman Islands
Somewhere in the deepest part of the Caribbean Sea is the gorgeous island triplet – Grand Cayman, Cayman Brac, and Little Cayman – that constitute the Cayman Islands. What you'll find on a honeymoon in Cayman Islands are miles of beaches, luxe resorts, breathtaking aqua-blue waters, and world-class diving sites. No wonder that they are listed among the best islands for honeymoon.
While those seeking a private & luxurious getaway will find Grand Cayman the ultimate romantic destination, the adventure-lovers are sure to find the less-traveled Little Cayman & Cayman Brac a breath of fresh air in the heart of the Caribbean.
Panama
This Central American nation has the best of everything: tropical rain forests, beautiful mountain vistas, two coasts for Caribbean- and Pacific-style beaches, more than 1,000 islands, a sophisticated capital city, a vibrant nightlife, full-service resorts, exotic off-the-beaten-path getaways and historic sites.
You can spend a day on expansive Gatun Lake where you may come face-to-face with monkeys and other wild animals. Get your blood pumping with an intense hike to the top of 650-foot Cerro Ancón or take an afternoon to explore the historic streets of Casco Viejo. At night, slip into the Jazz Clubs for world-class music with an intimate atmosphere. Seriously, what more could you possibly ask for?